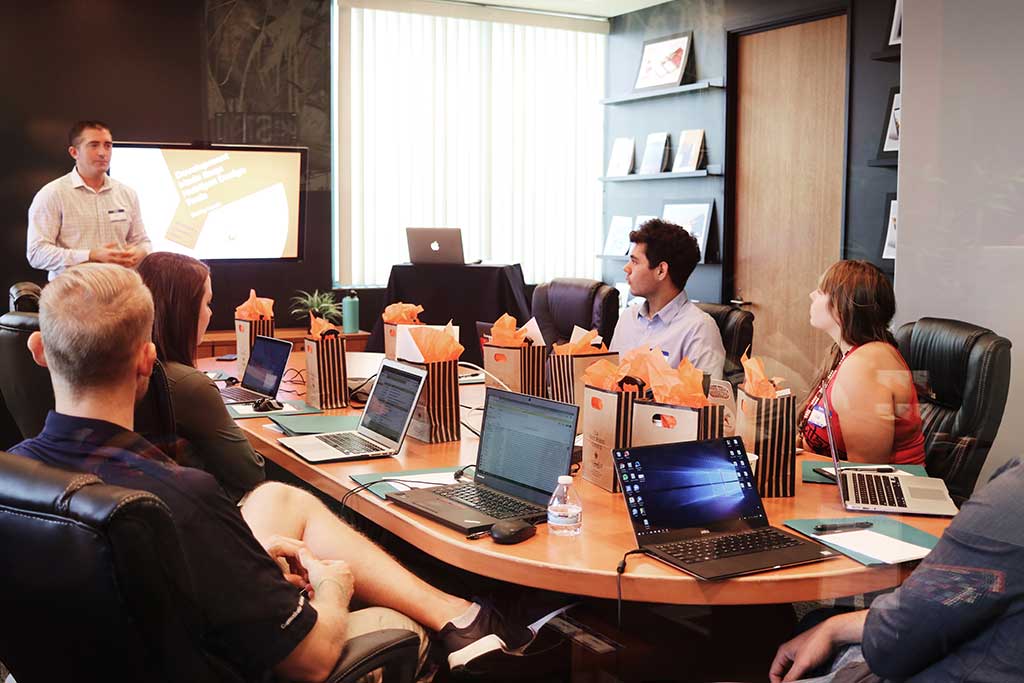 What types of companies will DGP typically work with?
Our clients have varied from single founder sole proprietorships, closely-held family businesses, to upper middle-market corporations. We work with privately-held businesses, private equity backed companies, and even publicly-traded small cap corporations. As we have written about, (here & here), we believe that the primary sector and size of a company are important considerations in determining whether a potential client is a good fit for our services.
What size of companies fit best with DGP's services?
While our partners have experience working at large investment banks with large publicly-traded companies, DGP prides itself on offering a similar service quality as a large M&A advisory firm or investment bank, but sized appropriately for small to medium sized businesses. Typically, our clients have at least $10 million in annual revenue. DGP's partners have advised on over $7 billion in transactions throughout their careers.
What sectors does DGP provide advisory services for?
DGP Capital is an industry-focused investment bank and M&A advisory firm, and not simply a business broker. We are committed to providing our clients with industry-leading advice, with complete involvement in all aspects of a transaction. Our deep domain knowledge and technical experience beyond what you might find at a typical investment bank, M&A advisory firm or broker is what really sets us apart. Due to our philosophy of advising clients in sectors where we have domain expertise, we limit ourselves to the following:
General manufacturing, industrial, energy;
Business services;
Technology-enabled businesses that serve the manufacturing, industrial
Energy sectors
I am considering selling my small business. How should I prepare for this transaction?
We have written several articles about preparing a business for a potential sale. In these articles, we identify specific factors and processes that should be reviewed within the areas of operations, management, and finance. We have also shared various tools such as this Business Sale Due Diligence Checklist. DGP Capital welcomes the opportunity to review your specific objectives via an introductory call or meeting. We can then prepare a complimentary initial assessment of your business, and discuss our views of how best to prepare for a transaction.
Why does the size of my company matter in the M&A process?
At a certain size, it becomes a red flag to potential buyers if a company is not working with an M&A advisory firm or investment bank. In the lower middle-market (sub $100 million), the buyer universe is becoming increasingly sophisticated. As such, these companies need sophisticated and institutional-like representation so a maximum valuation can be achieved via a professionally-run competitive sale process. DGP typically works with clients that have greater than $10 million in revenue, as smaller sub-$10 million businesses tend to have a more limited market appeal to our universe of qualified institutional and strategic acquirers and investors.
What circumstances justify hiring an M&A advisor / investment bank such as DGP?
Simply put, if you value your time and want to maximize the valuation for your business, you should consider hiring an M&A advisory firm. If you are considering retirement, or exiting an ownership position, or raising capital through debt/equity for an acquisition, or growing through an active acquisition strategy, then DGP's M&A Advisory Services would be of benefit to you. Oftentimes, we hear of scenarios where a transaction does not close, or a seller received a lower valuation, simply because the seller did not want to retain adequate sell-side representation. Without adequate sell-side representation, business owners are basically telling prospective buyers that 1) they don't have a competitive bidding process underway; 2) they don't have all of their financial statements and due diligence documents in order; and 3) the seller doesn't have a process timeline in place. We've heard of offers drag on for more than a year, simply because the seller didn't want to use the services of an M&A advisory firm.
With DGP Capital, our clients know that we reduce execution risks, and typically can get a deal closed within 60-90 days (sometimes less) of an offer being extended by a prospective buyer.
Why will your Advisory Services result in a better deal and bottom-line?
DGP knows the process and the factors that buyers expect to be presented in an M&A transaction. These factors are not all that well-known even to most successful business owners, as they are different than the factors and skill sets necessary for running the day to day operations of a business. We evaluate your company using various metrics and financial tools, and propose strategic adjustments, repairs to any operational gaps, improved financial reporting and present your company in the best light possible. Once these are in place, we use our relationships with qualified buyers and institutional capital to market your company in a competitive process, thereby achieving superior deal terms and valuations.
How comprehensive are DGP's Advisory Services?
DGP Capital is a full-service financial advisory firm; we provide a high-level of attention from our most senior partners, and are there for our clients from start to finish, and even beyond. After we assist you in identifying your personal and strategic objectives, we structure a customized process and transaction to satisfy your needs.
What side of an M&A transaction does DGP Capital handle?
DGP Capital has extensive experience in all types of transactions, representing clients in the process of selling or those seeking to acquire a company. For sellers, we advise on all facets for preparing their company for a sale, marketing their company to appropriate buyers/investors, and guiding them in the negotiation, due diligence and closing process. For acquirers, we connect them to desirable targets, assist in evaluation of those target companies, and then spearhead negotiations and subsequent closing.
How is DGP Capital different from other M&A advisors, investment banks, intermediaries and business brokers, and why should I consider DGP over other competitors?
We don't believe that there's a general, one-size-fits-all approach to M&A that's applicable across all sectors, enterprise sizes, and situations. The team at DGP believes that to really add value to clients in the M&A advisory space, an advisor should have technical expertise within their industries of coverage. After all, how can an advisor effectively position your company with prospective buyers if the advisor sees no difference between a contract manufacturer and one with a proprietary product line?
As a true M&A advisory firm and investment bank, DGP offers a level of service beyond what one would find at a business brokerage firm; we don't take a "shotgun" approach in identifying buyers. DGP is very targeted in developing its buyers lists, which are unique to every transaction we execute. We only agree to partner with clients when we have deep knowledge and expertise within their sector, and we market to institutional-quality buyers and investors with the same high standards and rigorous diligence processes.
Does DGP Capital only offer M&A Advisory services?
As a full-service investment bank, we're not just limited to providing a hands-on approach to M&A transactions. In fact, DGP also offers Project Finance Advisory, Capital Advisory and Corporate Financial Advisory services.
Project Finance Advisory: DGP Capital's team has extensive experience in working with Project Developers and Infrastructure Funds in evaluating Project Financing requirements for expansion projects, and energy and infrastructure projects. Having assisted clients in obtaining project financing for energy, industrial and infrastructure projects ranging from $10mm to $500mm, our team has a proven record of providing our clients with bespoke advisory solutions throughout an entire project's lifecycle.
Capital Advisory: if the need is for raising debt or equity, DGP can structure and execute an entire transaction process, from creation of investment memorandums and bank presentations, to accessing private pools of capital.
Corporate Financial Advisory: Our seasoned team doesn't just consist of investment bankers; more often than not, our team members have run large divisions of industrial and energy companies, and thus we are acutely aware of the overlap between financial performance and operational challenges that your company may face. We have the operating experience to dive deep into your company's financial and operational challenges, and help you drive improved profitability and growth, thereby positively impacting overall valuations. We can supply valuation support and performance consulting.
What current trends does DGP Capital see in the small-to-medium business (SMB) space, and middle market?
We post monthly articles on various M&A topics of interest. You can find this month's article and previous articles on our website.
How can I learn more about the typical transaction process, and key factors that influence an M&A transaction?
DGP Capital sends periodic emails with current, useful information related to M&A and financing trends across our sectors of coverage. Click here to receive those emails. We will never sell or share your contact information to third parties without your permission.