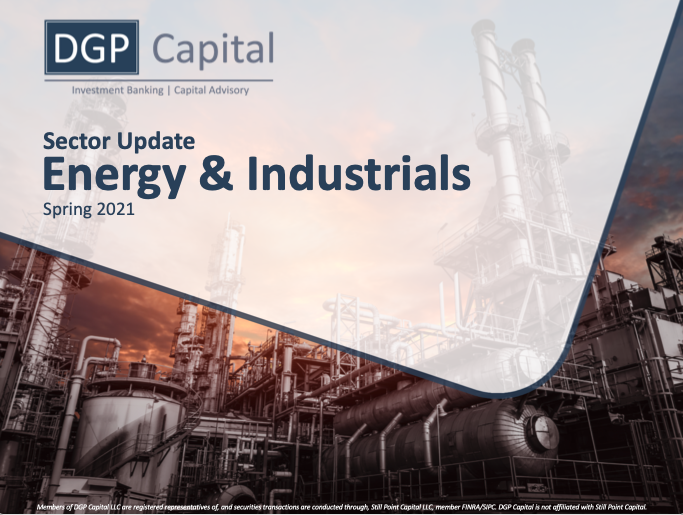 DGP Capital's Spring 2021 Overview of the Industrial & Energy Technology sectors is now available. This review of our key sectors of coverage include:
Macroeconomic trends impacting the industrial and energy technology sectors
Key trends impacting mergers and acquisitions (M&A) and investment activity in these sectors
Performance of publicly-traded peers within the industrial and energy technology sectors
Summary of select 2020 Q3-Q4 M&A activity
The specific industry segments covered in DGP Capital's Spring Update include:
Industrial Software
Energy Services & Technology
Industrial/Energy Software
The entire Spring 2021 Overview can be accessed via the sign-up below:
As an investment bank / M&A advisory firm focused solely on energy and industrial technology companies, DGP Capital is constantly tracking investment trends and M&A activity in these sectors. Please check our website often for sector updates and relevant industry news. For more information about our capabilities and services, please contact our team.