Few opportunities in the life of your business exist to either create or lose as much wealth as an M&A transaction. While the market contains a significant level of uncertainty and there are always unexpected factors to navigate, opportunities for business owners to sell their companies at a favorable valuation continue to exist. Deals are happening, and good businesses are in demand with some companies securing premium valuations. If you are at a place where selling your business is something you are or will be considering in the next couple of years, here are a few reasons to consider hiring a professional advisory firm to guide you in the process.
How to Signal the Right Mix of Prospective Buyers
Perhaps your business has reached the point where you wish to capture its value. Perhaps you are reaching an age when you wish to consider an exit from daily operations. How can you signal to the market that you are serious? How can you find the right mix of prospective buyers to get you the competitive offers that you deserve?
Prospective buyers understand that an owner is serious about selling when the business listing is handled by a professional agent or intermediary. For example, one of our former clients was relatively unknown to the market prior to their engaging with us. Hiring our firm as their intermediary signaled to potential buyers that proper preparation had been done in bringing their company to market.
Conversely, we've often seen transactions being handled by business owners on their own ultimately fail to close. These failures are primarily because the universe of buyers doesn't take non-represented deals as seriously, and view such deals as having an open-ended timeline.
Competitive Bidding Can Attract More Offers
A correlating benefit of having a professional agent assisting your transaction is that it demonstrates to potential buyers that competitive bidding is occurring. Securing multiple qualified buyers certainly enhances valuations and strengthens your negotiating position.
Continuing with our prior example, our large network of quality buyers who already trust us and are familiar with the quality of our work immediately took notice of this company once we approached qualified buyers on a confidential basis. This all worked to increase the pool of potential acquirers, which obviously benefited our client, and resulted in a successful close at a higher than initial valuation.
Corporations and investment firms are finding it more difficult to deploy capital in this environment, so a solid potential acquisition is a highly sought after entity. Value is created when their funds are successfully matched with qualified opportunities as long as business owners are committed to consummating a transaction. The right professional intermediary or agent will identify and leverage these opportunities on your behalf, and in doing so, increase the odds of an above-market valuation.
What is Involved in Sell-Side Representation
A successful offering and sale of a business actually begins long before the marketing begins. What additional value do you gain by hiring professional sell-side representation? What value does it bring and what types of services are provided?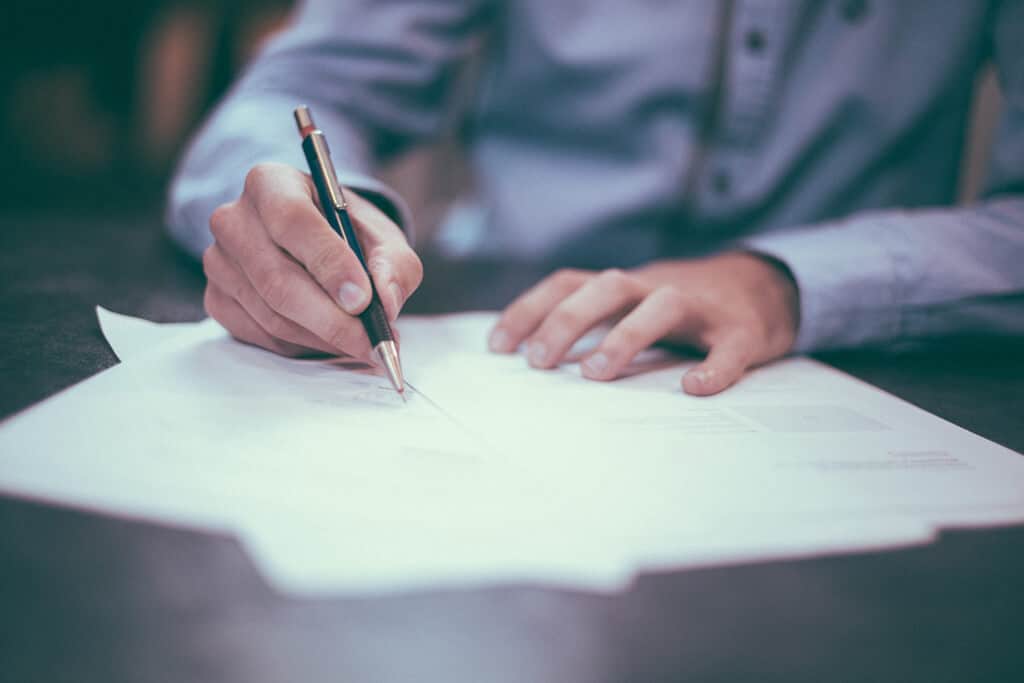 Preparing a business for sale means addressing organizational documents, financial records, HR policies and procedures, intellectual property, government agency compliance, NDA's plus more. It involves uncovering and addressing potential "gaps" or "gray areas" and unraveling potential sources of confusion before a prospective buyer does. Access more information about this topic in our article here.
Another value we at DGP Capital provide our clients with is advising if, and when, it is best to bring other advisory professionals into the process. Perhaps a corporate transactions attorney for drafting and reviewing documents, or maybe an accountant with experience in presenting financial records to buyers. Or sometimes an expert inspector for a particular due diligence matter. Knowing what questions to ask and where to get trusted help when it is needed is a skill only developed through the experience of advising many other companies on a sale or acquisition.
Once your business is prepared to hit the market, a quality professional advisory firm will turn its focus to helping you establish valuations, terms and conditions for the Sale-Purchase Agreement, financial modeling, and finding and qualifying prospective buyers. With qualified buyers, we at DGP Capital manage the entire transaction life cycle, including due diligence, coordination of management meetings, negotiations and other arrangements to get our clients to a successful close.
Greater than the Sum of Its Parts
As a business owner, your expertise is running your business. A professional intermediary's expertise is in partnering with you to structure and execute the best transaction to meet your needs. Partnering with the right professional advisory firm will enable you to create and receive a valuation that is greater than the sum of all your business' existing parts.
The above are a few of the reasons why we at DGP Capital provide Sell-Side Representative services. We have seen the incredible value and wealth countless numbers of business owners have secured or have let slip through their fingers over the decades. Given the hard work, toil, and significant sacrifices required to grow successful businesses, our greatest joy is enabling business owners to secure significantly more personal wealth and value through the sale of their business. If we can be of service to you or a colleague of yours today or in the years ahead, please don't hesitate to connect with us today.